Most of our PACE partners provide an in-country orientation for Macquarie students before they commence work. Laura and I had the opportunity to take part in the jointly organised orientation provided by Pravah and Restless Development. We expected to watch the proceedings from a safe distance but it quickly became apparent that Megha (from Pravah) and Sylvia (from Restless Development) were keen to have us actively involved.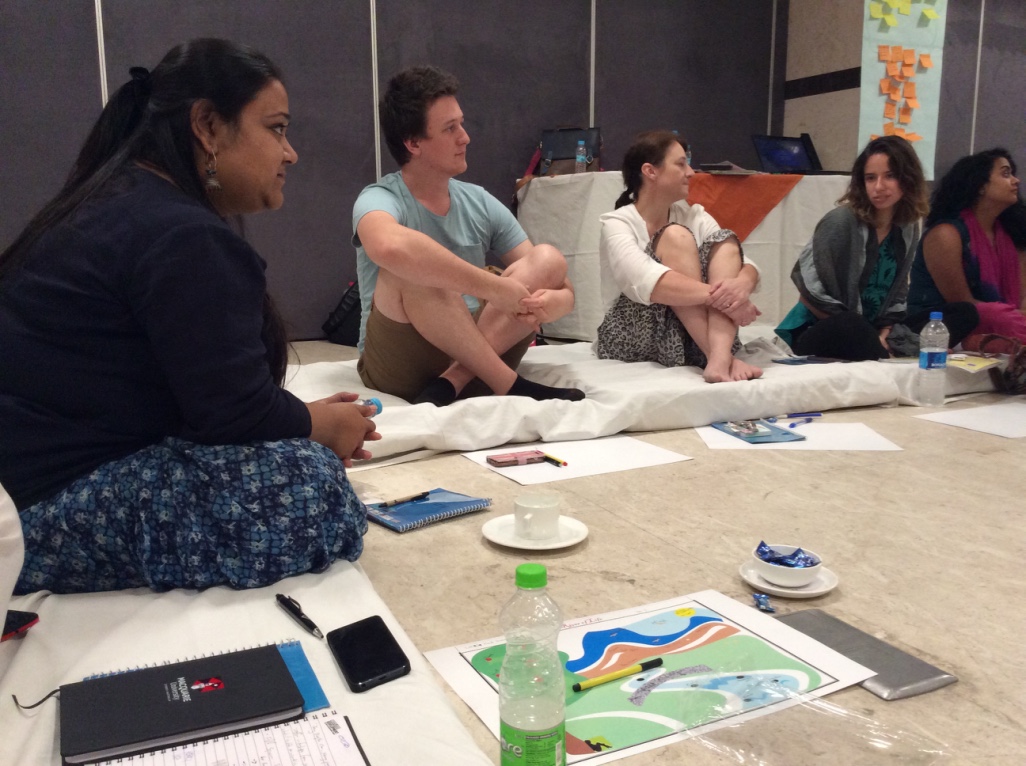 It was an amazing day with tears, laughter and a great deal of learning taking place. While it is not appropriate to share particular details I thought it might be useful to share the various themes covered in the workshop alongside a snapshot of my own personal reflections.
Getting to know you – it was an opportunity for the students to get to know one another better as well as get to know some of the people they will be working with. What did they want to give to their activity and what did they want to get out of it?
Reflective Practice – A significant component of the orientation focused on reflective practice, an area in which Pravah has specific expertise. A guided meditation session that focused on pivotal learning experiences brought considerable emotion. While the students (as well as Laura and I) were given the option to exercise the "law of two feet" (to walk out and take a break) we all felt supported enough to stay and see the process through.
Working in India – This session was run by Sylvia and Furkan from Restless Development and included a quiz and interactive session on work ethics. We all failed dismally at Sylvia's Indian politics and development quiz (Macquarie students, staff and AVI volunteer alike) and demonstrated (with our feet) how differently we each felt about ethics in the workplace.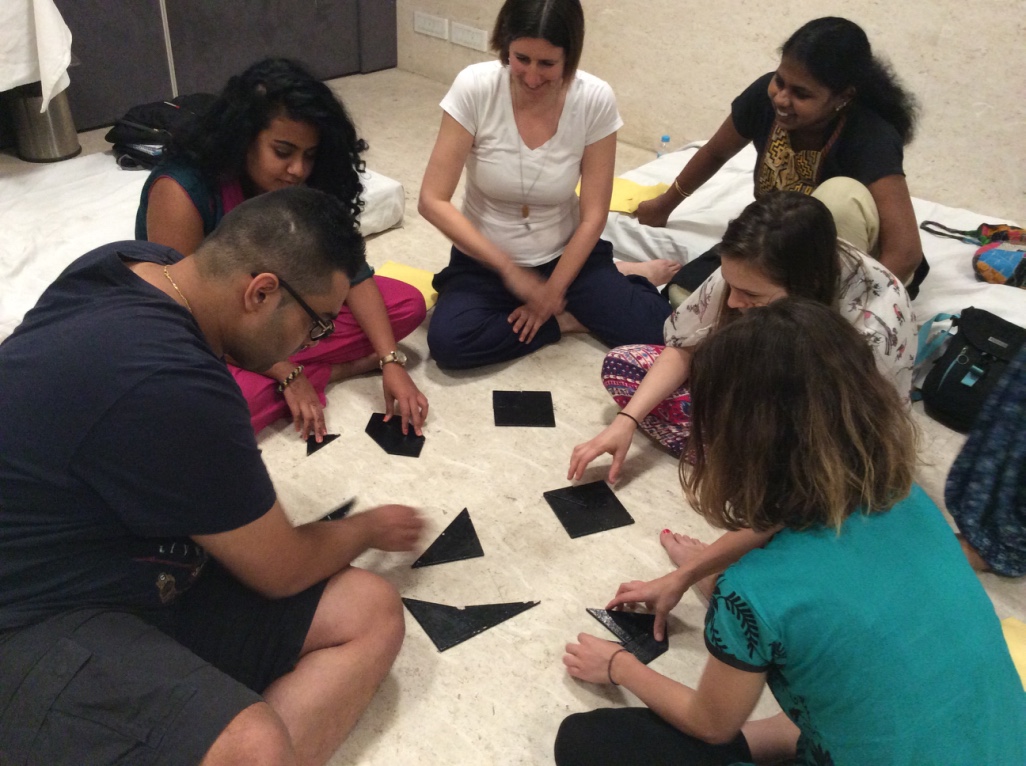 Teamwork – There were a number of activities that focused on communication within teams, including a particularly frustrating activity involving a puzzle. I couldn't help but reflect on my group's failure to complete this puzzle – the only one laughing in this photograph is Sylvia!
I have no doubt at all that this session makes an important contribution to the students' preparedness for work with the two organisations and that sessions like this are vital. It is important, as we go on to co-create the various curriculum modules, that we have a better understanding of the ways in which different organisations are preparing students. I'd love to hear whether other organisations are running similar sessions and the topics which they cover.