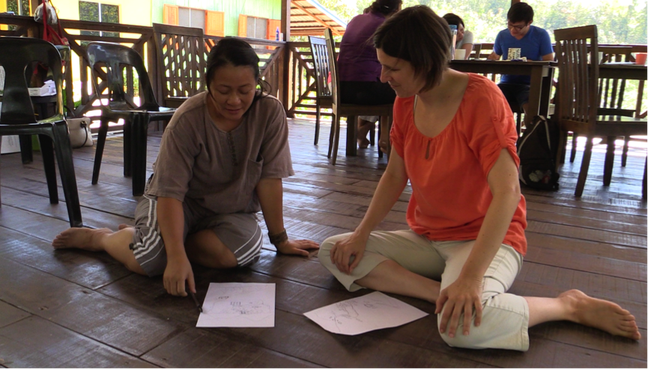 Rationale/ Development
Critical to the success of student placements is the development of relationships, which honour cultural values and are both respectful and humble. This activity is useful for building relationships between team members, allowing participants to get to know each other better and to understand each other's backgrounds. It is used regularly by both Restless Development and Pravah, youth-led development organisations based in Delhi, India.
Time
30-40 minutes
Resources
Paper and pen
Process
Give each participant paper. Ask everyone to draw a river. This river represents their own personal journey. They should start with their birth at the starting point of the river and include the most unforgettable moments or biggest turning points in their life that brought them here to the decision of doing a work-integrated learning activity internationally. Ask participants to spend a few minutes mapping out their personal journey; also think about where this might lead to and what they want to get out of this experience. (10 mins)
In pairs, ask participants to share elements of their river / journey with each other.  (5-10 mins)
Ask everyone to talk about their partner's river so that each person introduces someone else. (Facilitator ensures that there are NO negative comments and asks students to emphasise cultural values.) (15 mins)
NB – Facilitators and staff can take part in this activity too so that everyone gets to know each other better!
Summarise: Team building starts by knowing each other better and the journey each participant is on. It will also help to better support each other and work as team as they embark on a collective journey together.