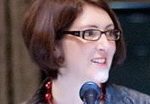 Tamerlaine Beasley is a sought after commentator and adviser on cultural intelligence, global collaboration and leveraging diversity in the Asian Century. As founder and Managing Director of Beasley Intercultural, Tamerlaine leads a talented team of specialists in developing Asia capability for clients, and consults at Boardroom, Senior Executive Team and Senior Government levels. Tamerlaine has over twenty five years of Asia-focused experience, speaks fluent Thai and has studied Bahasa Indonesia and Lao.
Specific examples of her work include: advising the CEO and Executive Teams of ASX 200 listed companies; the design and presentation of a framework for the management of international partnerships for APEC; facilitation of regional dialogue and forums for clients including the ABC/BBC, the United Nations, and regional Chambers of Commerce; the design and delivery of global leadership capability building programs in Asia for leading multinational companies; the United Nations Economic and Social Commission for Asia and the Pacific; the International Committee of the Red Cross and Australian Foreign Missions.
Tamerlaine has lectured in Business Communication and Graduate-level 'Cross Cultural Management' at the School of International Business at UNSW, and studied Asian studies at the Australian National University (ANU), International Business at Penn State University, and Thai at Silapakorn Universities, Thailand. Tamerlaine is a member of the NSW Government Multicultural Business Advisory Panel, is on the steering committee for the Diversity Council of Australia 'Cracking the Cultural Ceiling' Project, was a participant in the international stream of the 2020 summit and has held positions as National President of the Australia Thailand Business Council, on the NSW Asia Business Council and the Australian Mekong Resource Centre Advisory Board at the University of Sydney.